Update Your Profile:
If you haven't already, please be sure to submit your
company logo and description
for inclusion in your exhibitor profile, as well as your
attending booth personne
l
for registration. Every booth includes two (2) personnel registrations. Additional personnel registrations can be purchased for $225 each.                                                             
Update Exhibitor Profile►     |     Register Personnel►       
Please also email a Certificate of Liability Insurance to exhibitors@ambulance.org. Instructions for the certificate can be found here.
Expo Schedule
Move-In
Wednesday, September 5 | 2:00 PM – 6:00 PM (*Vehicle move-in will begin at 11:00 AM)
Thursday, September 6 | 7:00 AM – 3:00 PM
Show Hours
Thursday, September 6 | 4:30 PM – 6:30 PM     
Friday, September 7 | 12:00 PM – 4:30 PM    
Move-Out
Friday, September 7 | Immediately after show closes
Freeman Exhibitor Services
Freeman is the official provider for exhibitor services onsite at the MGM Grand. Visit https://www.freemanco.com/store/show/landing.jsp?showID=466357 to order furnishings and more. 
Vehicle Vendors
Exhibiting companies that are bringing in vehicles, please fill out the brief Driver Information form. Since the vehicle move-in process is very scheduled and precise, AAA would like to capture the names and cell phone numbers of those who will be driving the vehicles in case of any issues that may arise. This information will not be published or made public and is strictly for AAA staff.
MGM Grand Freight Door Dimensions►
Electrical Services
Order electrical for your booth through MGM Exhibitor Services at www.mgmgrandexhibitorservices.com. 
Lead Retrieval & Conference App
Download our AAA Annual Conference Mobile App:
-Search for "AAA Events" in the apple store or google play store or scan the QR code below to download
-Click the "AAA Annual Conference & Trade Show" tab and press download
-Once downloaded, allow notifications and create your profile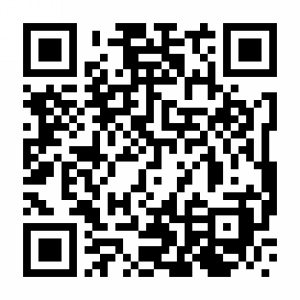 If you have not been contacted by our app vendor, core-apps, with your lead scanning credentials or would like any changes made to your exhibitor profile please contact Meghan Winesett at mwinesett@ambulance.org 
Certificate of Liability Insurance
AAA is requiring that all exhibitors carry liability insurance totaling $1 million for the duration of the 2018 Annual Conference & Trade Show. Please see our Liability Insurance Certificate Instructions for more information and submit your certificate to exhibitors@ambulance.org.
Exhibit Hall Location
The exhibit hall will be located in the Grand Ballroom at the MGM Grand.
Cancellation Policy
Withdrawal or cancellation by any exhibitor will not be accepted unless written notice of such has been received by AAA. All deposits are non-refundable and non-transferrable, and any exhibitor who withdraws after July 15, 2018 shall forfeit one hundred percent (100%) of the full price of said exhibitor's space. 
Terms & Conditions
View the 2018 Exhibitor Terms & Conditions. 
Hotel Reservations
AAA is proud to offer our attendees and exhibitors a reduced rate on accommodations at MGM Grand. Reserve your room online►
Security note: AAA is not affiliated with any outside housing service. It is AAA's recommendation that you book your hotel reservations directly through MGM Grand, the official hotel for AAA 2018.