2020 Exhibitor Registration Coming Soon!
Why Exhibit at AAA 2020?
AAA members are your existing and potential customers and help your business thrive! Approximately 84% of our members operate twenty (20) ambulances or less. Be a part of our show and tell them how you can help keep their doors open and their organizations running effectively.
Over 80% of our attendees are the decision-makers you need. Connect directly with the check writers to streamline your sales process.
What's Included?
Two (2) conference registrations per space

Two (2) guest tickets per space (not valid for session attendance)

Pre- and post-conference attendee mailing lists

Company listing in the AAA Vendor Guide and Exhibitor Directory

Standard booth identification signage

24-hour security
*Tables, chairs, electricity, booth carpet and other accessories must be arranged with our exhibition contractor. 
Pricing
10' x 10' Booths ($3,000 members/$5,000 non-members)*
Additional 10' x 10' Booths ($2,750 members/$4,750 non-members)
15' x 25' Vehicle Space ($3,000 members/$5,000 non-members)*
Additional 15' x 25' Vehicle Spaces ($2,750 members/$4,750 non-members)
Additional Booth Personnel ($225)
*Non-Member rate includes a year of Affiliate membership.
Exhibitor Hours
2020 Exhibit Hours Coming Soon
Important Notes
Contracts will only be processed when submitted with a 50% deposit; the full balance must be paid by September 15, 2019. All balances must be paid before exhibits can be set up at the show.

All exhibitors are required to submit a Certificate of Liability Insurance to exhibitors@ambulance.org by September 15, 2019.

All exhibitor personnel must have a badge. Guest tickets may not be used for expo personnel.

Endcap 10×20 booths are reserved for conference sponsors—contact ccrowley@ambulance.org for additional information about sponsorship.

It is the responsibility of each exhibitor to provide AAA with accurate contact information.
Terms & Conditions
Registration for the 2020 Annual Conference & Trade Show indicates acceptance of our 2020 Exhibitor Terms & Conditions (PDF). 
Interested in exhibiting in 2020?
*AAA members, please be sure you are logged in to your account to receive the member discount.
Or, download our paper form and return to exhibitors@ambulance.org.
2019 Trade Show Floor Plan 
Booth selections are your preferred location and are not guaranteed. Booths are assigned based on historical priority points through June 30, 2019. Beginning July 1, booths will be assigned on a first come, first served basis. Please expect to receive your booth assignment and additional exhibitor information in early July.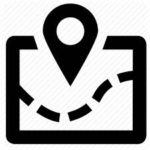 (click the icon above to see the 2019 map)
Cancellation Policy
Withdrawal or cancellation by any exhibitor will not be accepted unless written notice of such has been received by AAA. All deposits are non-refundable and non-transferrable, and any exhibitor who withdraws after September 15, 2019 shall forfeit one hundred percent (100%) of the full price of said exhibitor's space. 
Hotel Reservations
Security note: AAA is not affiliated with any outside housing service. It is AAA's recommendation that you book your hotel reservations directly through the Gaylord Opryland, the official hotel for AAA 2019.
Questions?
Please contact exhibitors@ambulance.org.