Hotel Reservations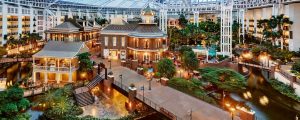 The 2022 American Ambulance Association Annual Conference & Trade Show will take place at the Gaylord Opryland in Nashville, Tennessee.
Book Online Now | Reservation phone# 1-888-777-6779
Attendee rate is $239 based on double occupancy.  ($20 each additional occupant).
Taxes: 9.25% occupancy tax, 6% resort tax, $2.50 city tax
Reservation Deposit at time of booking $275.45, refundable up to 72 hours prior to arrival, includes room rate plus 15.25% taxes
Daily resort Fee:  $21.85 including tax
Cutoff date for all reservations: 8/25/22 OR Sell-out
Travel
This year's conference is served by all major airlines at Nashville International Airport.